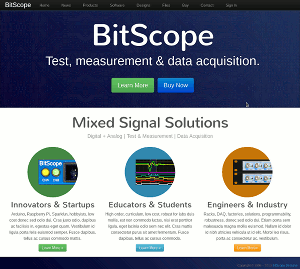 Quick Links & Search
In addition to the links at the top of every page the quick links below will take you directly to useful information about BitScope.
You can of course also search just our website with Google - search bitscope.com (opens in a new tab) and append your question or keywords in the search box (after site:bitscope.com).
BitScope Support Board
For up-to-date sales and technical support online, we've recently started using Trello Boards.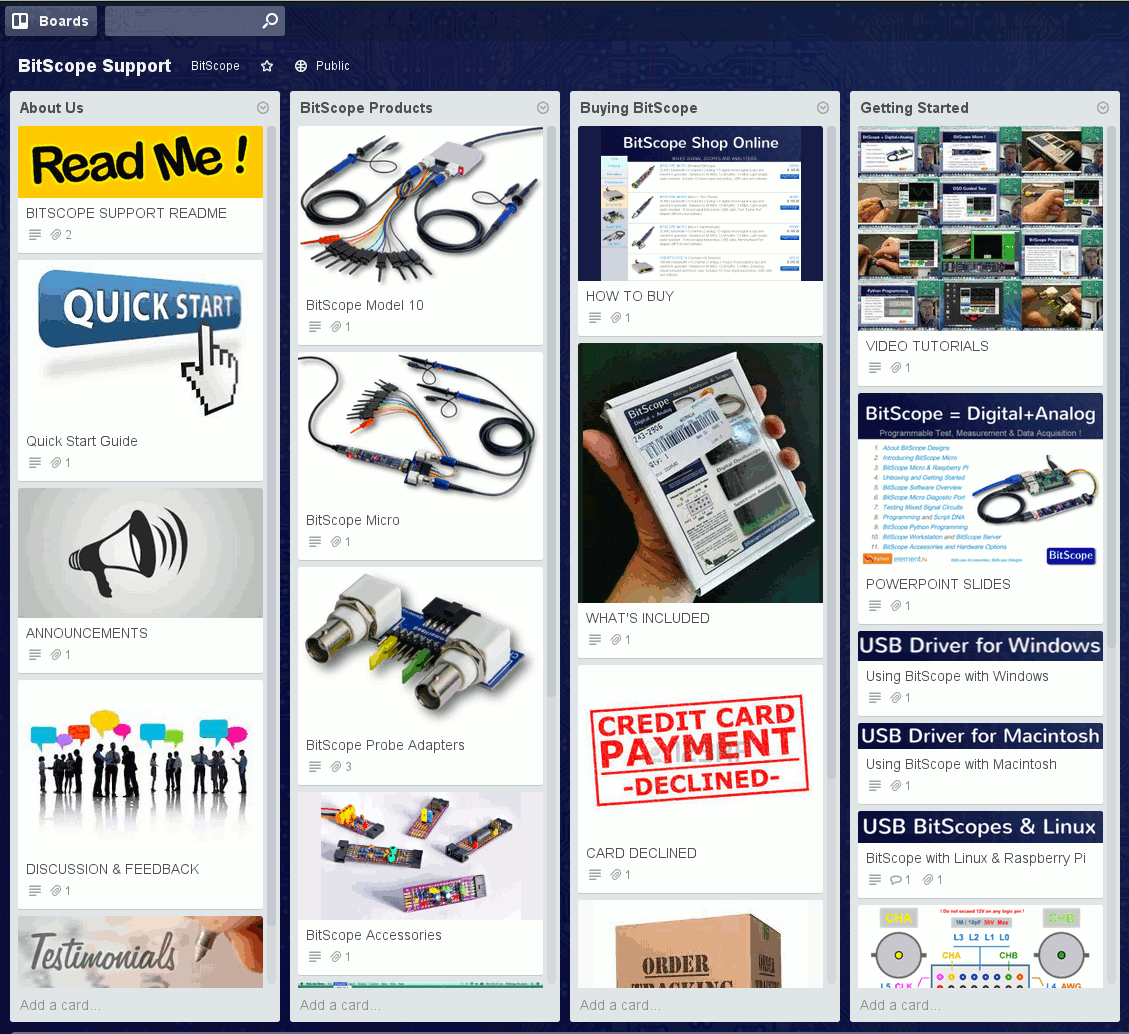 The BitScope Support Board presents lists of support cards. Each card answers a question and we update cards regularly based on your sales & support questions and any feedback you want to leave us.
You can see the board by simply visiting it.
Unless you're already registered with Trello you'll be invited to sign up (free). You don't have to, but if you do, you will be able to:
Comment on any card to leave feedback or ask questions (but please read this),
Subscribe to any card to receive update notifications when the card changes, and
Vote on any card to approve of its content or request a feature described by the card.
We may not respond to comments via the support board but we will read them. Email us (see below) to ask us any question that is not otherwise answered on the board. If it's a common question we'll post a card answering it for everyone!
We will be publishing more boards via Trello (for developer support and bug tracking). More updates soon.
Email Support
If your question is not answered on our website or the support board, please email us at:
We do our best to respond to all new email enquiries within one business day.
If you want to phone, fax or visit our office or factory, please feel free to Contact Us.